<![if !vml]>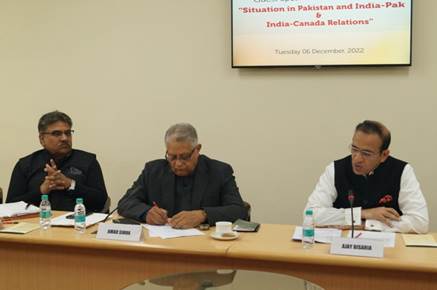 <![endif]>
Ever since its launch in February 2006, Indian Foreign Affairs Journal, a peer reviewed quarterly publication of the Association of Indian Diplomats has become an intellectually satisfying and analytically enriching forum for the examination of relevant but sensitive and complex issues of India's foreign policy and relations.
Such examination is undertaken by experienced decision makers, serious scholars and seasoned commentators. The Journal remains true to its  credo, ........
Current issue
Vol. 11, No. 2  - Apr - Jun 2016
DEBATE
Full text of all Debate contributions
India - Nepal Relations: A Reality Check
K. V. Rajan, Hari Bansh Jha, Sheel Kant Sharma, Bhuwan C. Upreti, Anjoo Sharan Upadhyaya
ARTICLES
Climate Change: Tackling the Challenge Confronting India ... (Full Text of Article) <![if !vml]>
<![endif]>
Ajai Malhotra
Soft Power Contestation between India and China in South Asia
Obja Borah Hazarika and Vivek Mishra
India-Maldives Relations: Is the Rough Patch Over?
Anand Kumar
BOOK REVIEWS
Download Current/Past issues of the Journal